PDF or DOC Version?
Each bracket/grid is available in two versions: a PDF version and a editable .DOC version.
Below are the two versions of our popular 6 team single-elimination bracket:
The PDF version (below): you can view and print with a PDF reader. You can't edit it on the computer, so you'll have to enter information manually.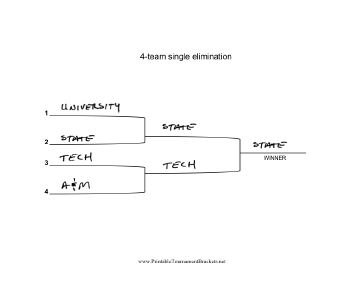 The .DOC version (shown below) can be opened in Microsoft Word, Google Documents, or any other word processor that can open standard .DOC files. You can customize it with your own text.